"Everything Everywhere All at Once" Is A New Sci-Fi Classic
Introduction
The seemingly unimportant decision we make in our daily lives can have life-altering results. We could be a high schooler struggling in Algebra 2, or we could have been a TikTok celebrity, or in another faraway universe, we could have hot dogs for fingers. This is the central idea of Everything Everywhere All At Once, A24 studio's newest film. The film takes you on a mother's journey through space and time to save her daughter, and ultimately, the entire multiverse.
Production
This is the second film from the directing duo "DANIELS". Their first film together was "Swiss Army Man" which was distributed by A24 in 2016. A24 is known to be one of the best modern-day film companies. Usually giving full creative freedom to the filmmakers, and have served some of the most original, compelling, and creative films from the past few years. Everything Everywhere All at Once was also distributed and produced under A24, with many people, mainly in the film community aware of A24's catalog causing more people to watch the movie in theaters.
Daniel Kwan and Scheinert got the idea for a multiverse film in 2010. In 2014, they released the short film "Possibilia" which is a love story that is set in the multiverse. DANIELS started writing the screenplay for the movie in 2016. Filming started in January 2020 and wrapped in March 2020, right before the start of the COVID-19 pandemic. The pandemic caused a lot of delays in post-production which delayed the release to early 2022.
Jackie Chan was the original choice for the lead role, but due to scheduling conflicts, the plot was slightly changed and Michelle Yeoh was confirmed to play the lead role in early 2020. It was shot with digital cameras by Arri Alexia, primarily in the aspect ratio of 1:85:1, but has changing aspect ratios for select sequences.
Box Office Records and Home Release
While the film is not one of the most profitable films, it has made over double its budget back, which makes it a box office success. The movie had its limited release on March 30, 2022, before having a wide release on April 8, 2022. There were limited time IMAX screenings of the film from April 29, 2022, to May 5, 2022. It has so far grossed over $57 million dollars at the box office against a budget of $25 million.
The streaming release is on June 7, 2022, which is expected to make a big profit. The 4k Blu-ray, Blu-ray, and DVD release are on June 14, 2022, this may be the highest-selling disc release of the year.
Everything Everywhere All At Once was released on March 25, 2022, in the United States, and is rated R for some violence, sexual material, and language. The film has a 96% rotten tomatoes score.
Themes/Morals
The film touches on many themes throughout the story, while still providing an insane yet fun time. The main theme of the story is to be grateful for what you have, and that you should put your loved ones first. Other morals touch is generational differences, acceptance, regrets, the question of "What if?" or "What could have been?", the importance of family and friendship, and that in the end that we are all human beings, none of us are perfect, but we should keep the faith of our purpose in the world.
The directors expressed that they wanted to focus on the philosophical thoughts of "the purpose of life" and "nihilism" in the story, which was highly praised by critics and audiences, and overall what made the story so creative. The film also touches on some other subjects, like LGBTQ+ representation, discrimination, underestimating one's talent, immigration, and childhood trauma.
Opinions
Dalton:
I really like innovative, creative and memorable stories. This film stood out to me, and amazed me that something could be so fun, so bonkers, and hilarious while having a main core of the story in it's morals and more serious moments.
Sometimes, this doesn't work to me, but here I felt there was a great balance and it was made as great as possible. I laughed so much during the movie, I am pretty sure my favorite moments were the universe with the raccoon being a chef (reference to Ratatouille), the universe where everyone is a rock, and the "everything bagel".
This is the kind of stuff I tend to find funny. I was able to relate and sympathize to the characters in the story in the topics it covers. I find it amazing it just starts off as a comedy about a family doing taxes, then it develops the multiverse plotline as it goes on, it is creative. Overall the film is one of the best of the past few years and I would for sure rank it in my top five of 2022 thus far. I currently rate it 9/10. Upon rewatch, I assume I will like it more.
Cami:
Most memorable scene: In Part 3 of the film when Evelyn has a complete meltdown at the Chinese New Year's Party and the main confrontation between her and her daughter, Joy, takes place. Both Evelyn and Joy are overwhelmed with everything in life and finally communicate with each other that despite the hard times, there is nowhere they would rather be. Keep in mind that Evelyn has seen multiple versions of her life and chooses the life with Joy.
Analyzing the film's production: Jobu Tupaki is the film's antagonist, played by Stephanie Hsu, she sports an insane closet. From a flamenco dancer to a stuffed teddy bear hoodie, Joby Tupaki embodies the endless craziness and quirk of the multiverse. 
Most impactful line: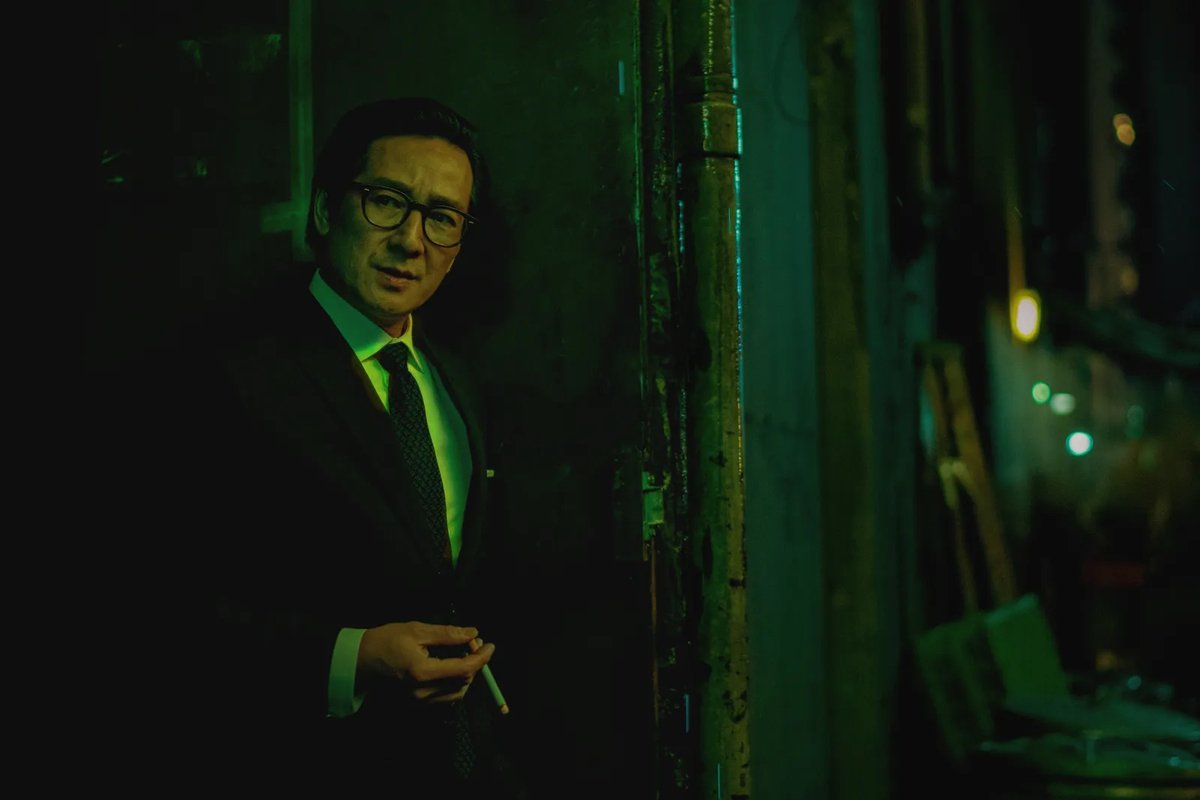 Waymond Wang to Evelyn in a universe paying homage to film director Wong Kar-wai's film, In The Mood for Love. The distinct look of every universe, like the shutter-stop filming of the Wong Kar-wai universe, transported the audience everywhere all at once. 
Letter to Everything Everywhere All At Once from an immigrant daughter…
The creative geniuses of Everything Everywhere All At Once captured the essence of what it means to be an immigrant family for viewers everywhere. The film shared a universal experience with individuals who believed they were alone in having an explosive family life. Although the Wang family are immigrants from China and my family is from Central America, I was able to see the parallels in familial struggle. For a long time I had been an only daughter, also messy like Joy Wang. Being close to my mother also means that our closeness allows for more adversity in our relationship. The way I see it, the more time one spends with another person, they experience all the good and the bad together. Despite our occasional differences, I have complete faith that my mother would also traverse the multiverse in order to save either of her daughters. The creation of this unbreakable mother-daughter bond is the concept that makes Everything Everywhere All At Once the heart-wrenching film it is. 
I've watched the film twice now, and both times I've cried and laughed just as hard. I recall going from sobs to uncontrollable laughter in a matter of seconds.
My rating is a 10/10, a must-watch for everyone.
Leave a Comment
Your donation will support the student journalists of C.D. Hylton High School. Your contribution will allow us to purchase equipment and cover our annual website hosting costs.
About the Contributors
Dalton Paz, Staff Writer
Dalton is a senior at C.D. Hylton High School, and he has always been interested in writing. He is interested in writing articles and learning new skills....
Camila Amaya, Editor-in-Chief
Camila Amaya is a junior at Hylton High School and the editor-in-chief of the Watchdog staff. She is also the co-president of the Latin American Student...