Tyler The Creator Call Me If You Get Lost 2022 Tour
Who Is Tyler The Creator?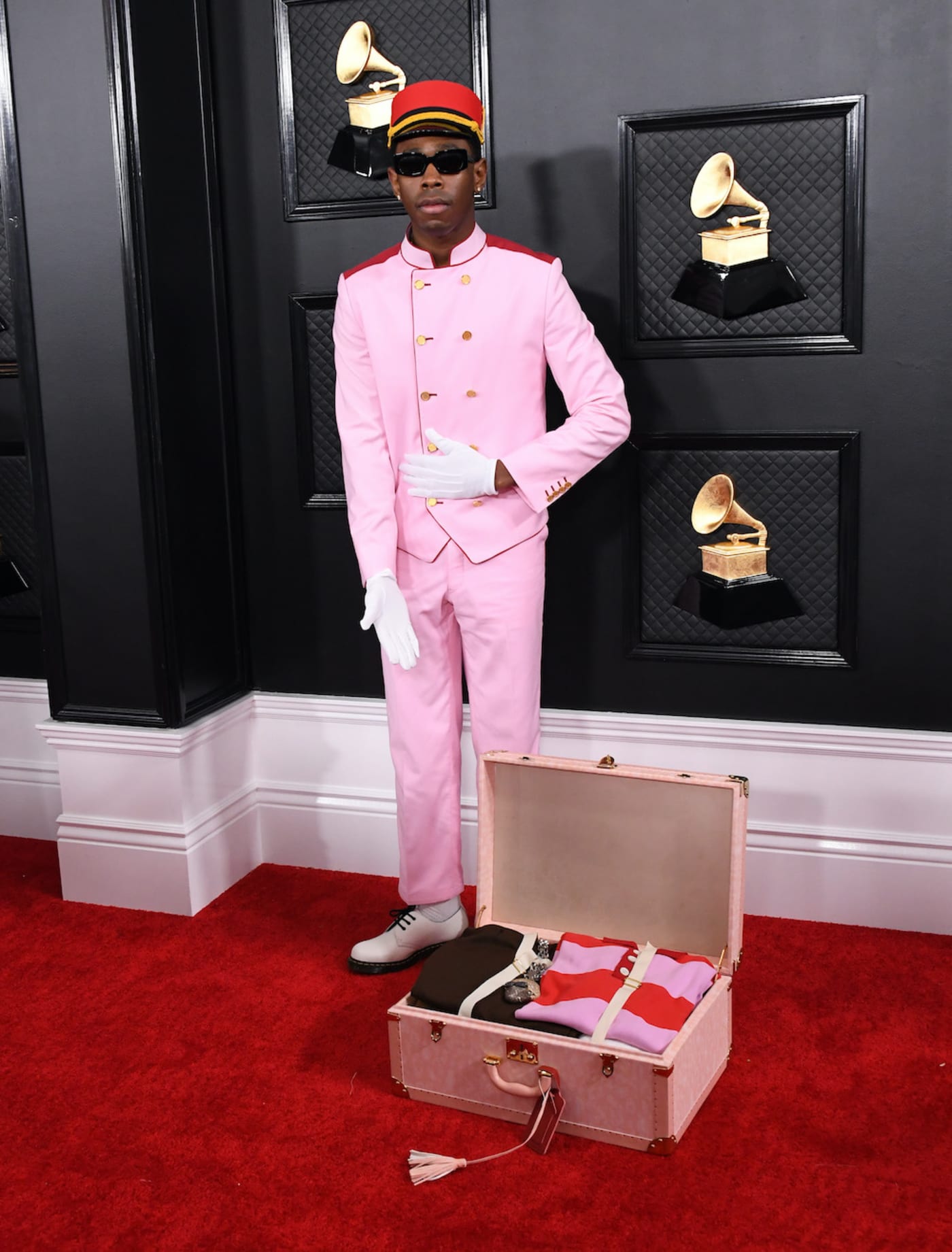 Tyler Gregory Okonma also known as Tyler The Creator, is an American rapper known for his funny personality and for his amazing music. Tyler is a 30-year-old male, who started rapping around the year 2007 but not solo, he first began his career in a band called "Odd Future." On February 11, 2011 the band came out with "Yonkers", the music video got many views and likes, and from this Tyler started getting some recognition. Tyler stayed with the band up until 2015 after drama started, the band never announced their department but hasn't been active since then.
Tyler The Creator's music career
Since Odd Future, Tyler's career has been growing on his own, making many songs and albums, and performing worldwide. His songs; "Earfqauke", "Running Out of Time", and "New Magic Wand" have been heard from many young adults. "See You Again (feat. Kali Uchis)" is a song from Tyler that has drove fans crazy. Kali Uchis, a Columbian- American song writer has been known for recording songs with Tyler. Other than See You Again, they have 2 more songs together; "After the Storm" and "Perfect." Tyler has also been known for making music with Frank Ocean, with Frank they made "She" together, "Where This Flower Blooms", and "Slater."
Tyler has also released 7 albums since his career went off, his albums;" Wolf" released in 2013, "Flower Boy" released in 2017, and released "IGOR" in 2019 are all fan favorites. His most recent album "Call Me If You Get Lost" was just released in June 2021. Tyler the Creator's 2022 tour is even known as CMIYGL meaning "Call Me If You Get Lost."
Call Me If You Get Lost Tour Info
On August 3, last year Tyler announced on Instagram he was going on tour! Tyler posted his tour dates, where he's performing, and who will be performing for the opening act. The tour started already on February 10th and isn't set to end until April 9th. Between those months he will be making at least 34 stops. On Instagram Tyler also informed us Kali Uchis, Vince Staples, and Teezo Touchdown will all be opening acts for the tour. Tyler has started off his tour performing in San Diego, California. This month Tyler and his crew plan on stopping at Houston, New York, and Orlando.  Originally Tyler was planning to perform on March 12th at Pittsburgh's Petersen Event Center but he recently took Instagram explaining "The Petersen Events Center In Pittsburgh is physically unable to accommodate the production of the show as it has designed."
Tyler Coming To Virginia
Fans are excited to hear Tyler The Creator is performing here in Virginia. Tyler was originally planning to perform at The Chartway Arena in Norfolk, Virginia but cancelled the same day as he cancelled the Pittsburgh performance. Of course, for both cancelled shows Tyler is handing out refunds. Tyler did announce on Instagram he's going to make up for it. The good new is he's still plans on coming to Virginia for another concert. On March 7th Tyler the Creator is performing here in Washington D.C. at the Capital One Arena. Remember if you are attending any Tyler the Creator concert to stay safe and have fun.
Leave a Comment
Your donation will support the student journalists of C.D. Hylton High School. Your contribution will allow us to purchase equipment and cover our annual website hosting costs.
About the Writer
Addye Hernandez Garcia, Staff writer
Addye Hernandez is a fourteen year old incoming freshman in Hylton High school. This will be her first year in journalism, she is a new member to the Hylton...