What is Going Back to School Going to be Like.
So far into the year, all students have had to learn online for the past few weeks now. Now that the problems are starting to cool down, schools are planning to open.  Everyone is having mixed feelings about the recent news about the layout of the classes from kindergarten to high school.  We know for sure that going back to school is going to be extremely different starting now.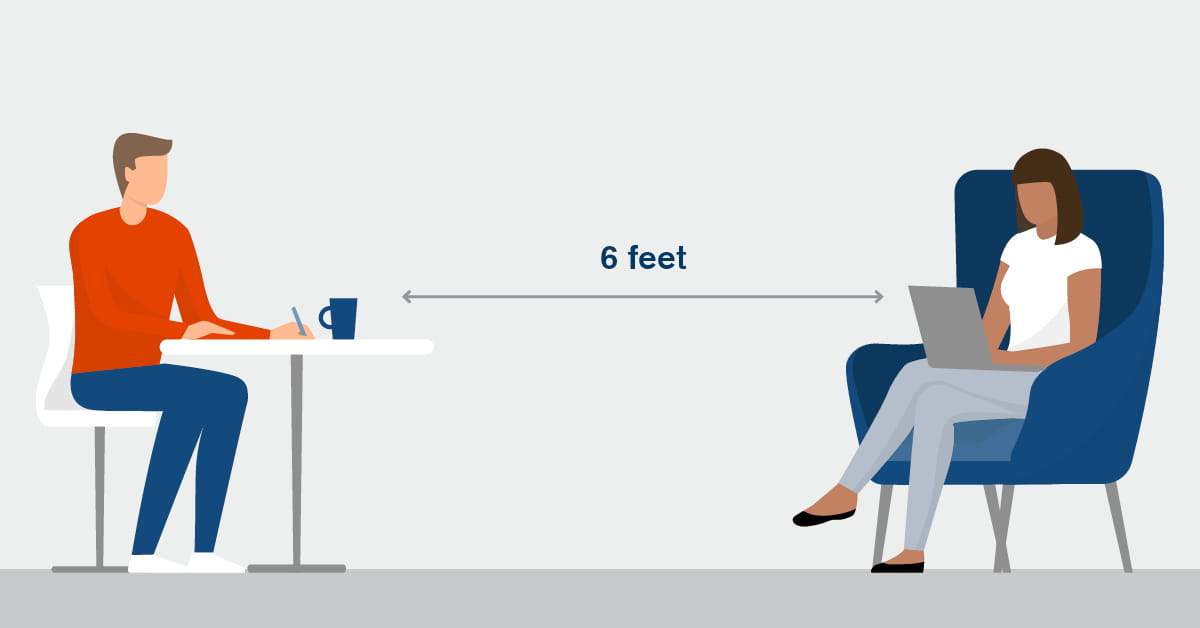 When the question, "What is going back to school going to be like?" is asked, a million thoughts fill the curious minds of students. How are the students going to eat lunch? What is the limit to how many kids can be in a classroom? How do the students make out with their girlfriend or boyfriend? How do the students hang out with friends? Questions upon questions that need answers during these stressful times. So far students know that they are returning to the classroom at fifty percent at the beginning of the second quarter as of now.  Students now know that half of the students will be in class and some would be working from home. For the students who do have to come back, might have a schedule change depending on the amount. It all varies on the classes. The desks in classes ranging from 15 to only 9. Another thing is that a few teachers may or may not be in the class with the students. Some teachers may choose to be in the class while others prefer to still work online. 
Other information that is known is that when it comes to lunchtime, all students will be socially distanced. Students will be eating in certain, designated areas. There is nothing about sitting outside as of now. To all the students, what that means is that there will be no eating together. Directional hallways and stairwells are being added as well. Almost as similar to streets. Hopefully, there will be no jaywalkers. What about getting to school and heading home? While some students might be picked up by their parents or guardians, school buses might have to take multiple trips to pick up students. This is so that students will not have to sit near one another. Depending on the bus-run, the start/end time for students will differ. Some parents or students may resort to becoming car riders. 
For some people, including teachers, the feeling is that everyone is coming back way too early. Some teachers suggest that going back to the building in January or after would be best for everyone, including the teachers. Ms. Baublitz, a math teacher at Hylton High School, had to say that, "The only thing is I think we're going back at a poor time only because November is when flu season starts. So, even if we started in November at the beginning, the middle, or the end, or even if we started after the second quarter, in like January, it is still during the flu season so there is still going to be a lot of people that get sick. That is just how it is, that is how the human body works." When asked the question to Mrs. Testerman, an Econ and Finance teacher at Hylton High School, she had to say "My opinion, I think, virtual to at least January with looking at missed school days, people traveling to see family for holidays. I personally think at least January is how long we should stay virtual." 
If everyone takes a look at the timeline of this year, Corona has been doing a great job of keeping everyone away from schools and jobs of all kinds. It is making people ask when is it safe to go back. Some may agree that it is fine to just stay online and wait till everything clears up, some would rather wait till there is a vaccine. Everyone just wants to be safe. There would be students who can not come back to school because they have tested positive for coronavirus. The stress the teachers might go through with having to teach the students in class and having to teach the students at home. The constant back and forth that would soon become the new normal. As a guess, students might not be at school for that long seeing how the odds are stacked against it.
About the Writer
Cameron Thacker, Staff Writer
Cameron Thacker is a senior at C.D. Hylton Senior High School and it is his first year on the Watchdog staff. He plans to write primarily about entertainment...