Annual Adopt-A-Child Fundraiser Provides Gifts to 93 local children
The effort led by SCA exceeded its goal of $4,000. At $486.90, Mr. Bedford's class raised the most money.
As the holiday season rolls around, Hylton celebrates by giving back to the local community through its Adopt-A-Child fundraiser. This year's effort led by the Student Council Association (SCA) raised $4,681.24, which exceeded the group's goal of $4,000. At $486.90, Mr. Bedford's class raised the most money followed by Mr. Nestlebush's class at $408.05, and Ms. Schofield's class secured the third spot with $362.23.
The SCA encouraged students and staff to donate funds to buy holiday gifts for children in need. Each homeroom aimed to raise at least $50 to buy holiday gifts for a local child assigned by the Un-Trim-A-Tree organization. The SCA adviser and math teacher, Sue Hunter and members of SCA collected and tallied the homeroom's funds each day for two weeks.
On Tuesday, December 18, SCA members went on a shopping field trip to purchase the gifts for the children. This year, they had enough money to buy gifts for 93 local children.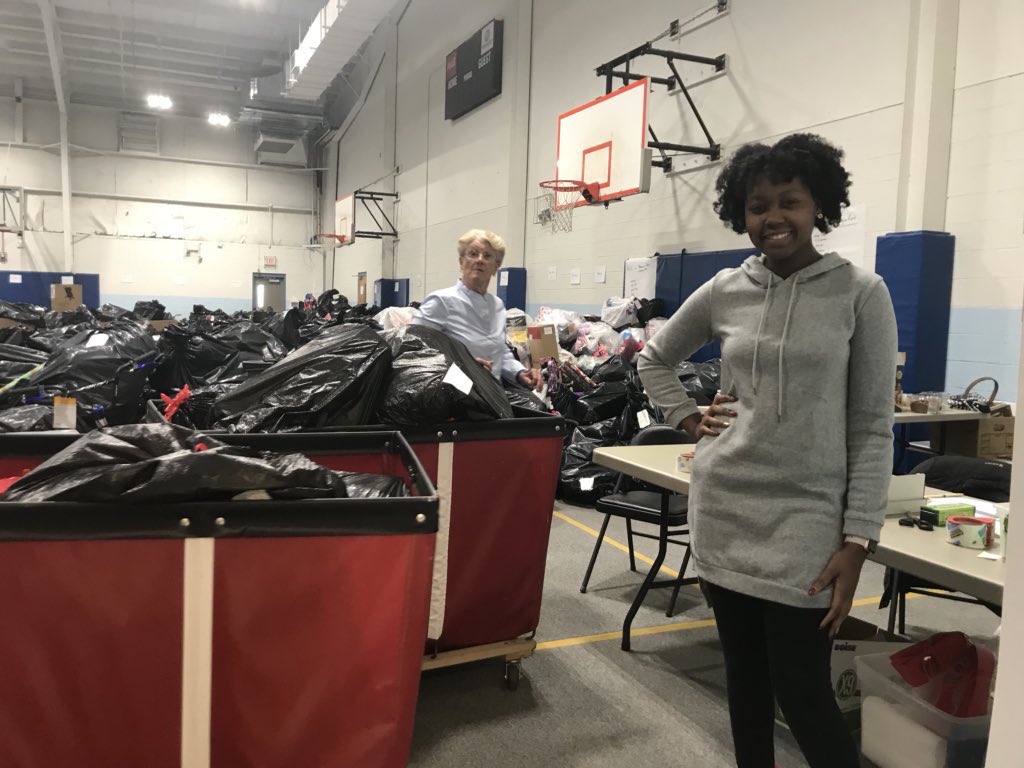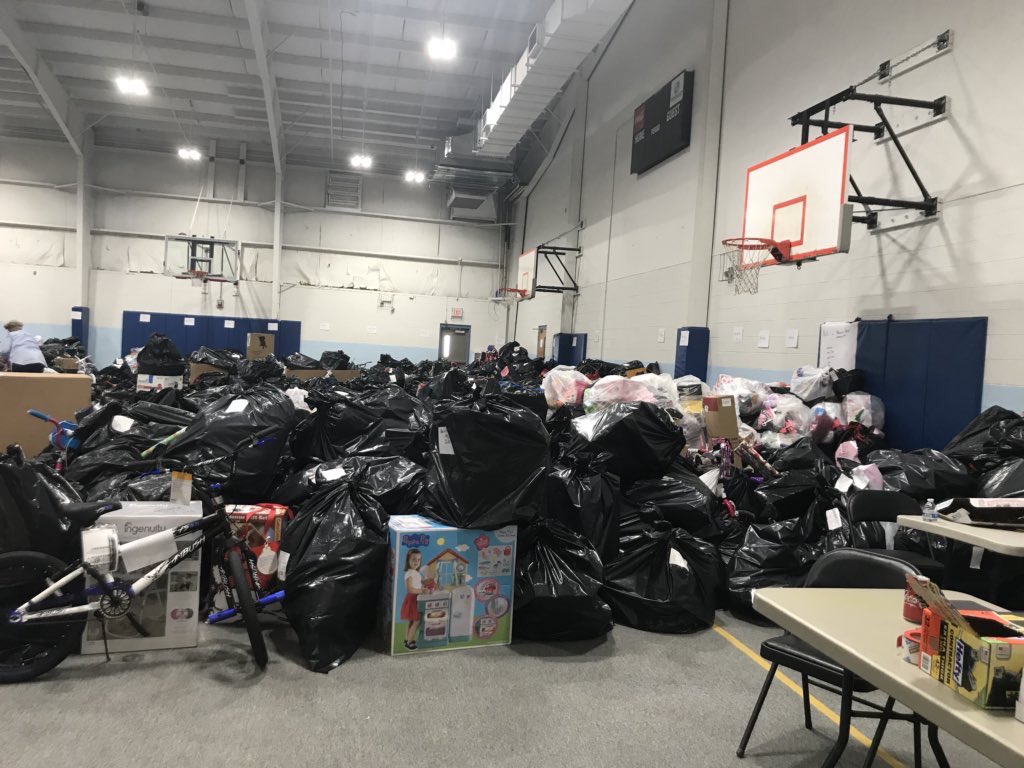 The teachers have expressed how their students are generous to the children on their own:
"I have really good students in my class and I always tell them it's my favorite fundraiser of the year, it's something I really believe in, and they see me reach deep into my pockets and they feel like they need to too." -Mr. Bedford; history teacher
"I motivate my students simply by sharing with them what this drive is all about and the kids that are going to benefit from it and how, for a lot of the kids, this was going to be the only toys they got for Christmas."  -Mr. Nestlebush; history teacher and Model United Nations Sponsor
"I motivate my students by reminding them that the money actually goes to local families; that I have confidence in the manner of delivery and the shopping that the students actually participate in and that it is a good cause to help motivate students to participate in their community, aside from that food is also a good motivator and it is a win-win situation." -Ms. Schofield; government teacher
About the Writers
Laila Hooks, Staff Writer
Laila Hooks is a Senior at C.D. Hylton Senior High School and worked as a staff writer for The Watchdog during her junior year. She was eager to study...
Evodie Katanda, Corespondent
Evodie Katanda is a  graduate of C.D. Hylton Senior High School. This is her first year in journalism and working on The Watchdog staff.  Evodie is passionate...